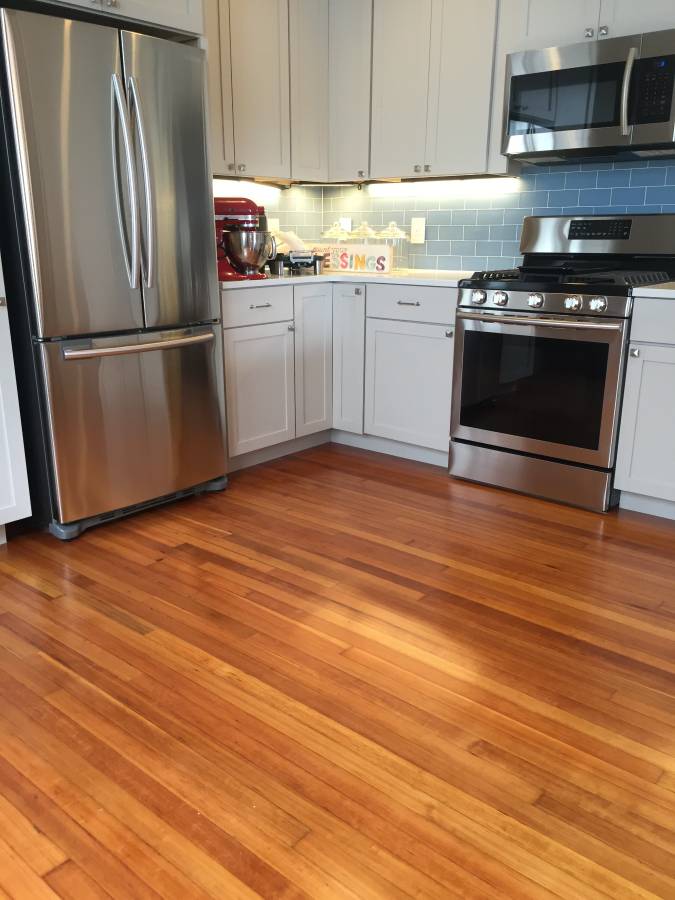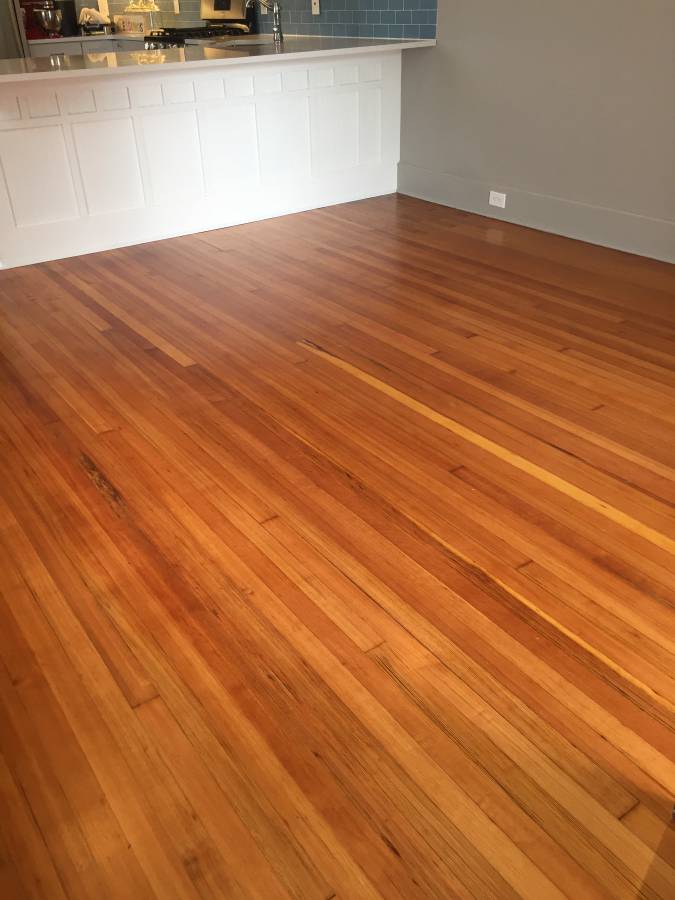 Have your wood floors lost their shine over the years? Are certain areas of your floor covered in scratches? If wear and tear has taken a toll on your flooring, you don't have to start from scratch and install all new flooring. Instead, you can call on wood floor refinishing pros and save yourself a ton of time and money. If you're in need of hardwood floor refinishing in the New Orleans area, Nola Floors, LLC, is the name to know. Call or email us today to schedule an appointment for hardwood floors refinishing! 
You should contact us to refinish hardwood floors if you want to: 
Restore a smooth finish to your flooring
Give your floors a new look or finish
Eliminate scratches, dents, or scuff marks
Repair damage caused by spills or leaks
No matter why you're searching for hardwood floor refinishing, you can expect nothing short of superior results when you work with Nola Floors, LLC. We're fully licensed for your peace of mind, and we're deeply committed to providing you with satisfying workmanship. If you want to transform your battered floors into beautiful, gleaming hardwood floors, we're the team you can depend on.
Best of all, we can even add a special dust containment service to your floor refinishing project! This add-on service uses an advanced dust containment unit that reduces more than 90% of dust. No hardwood refinishing job can ever be 100% dustless, but this is the closest you'll get! Contact us right away for flooring projects 350 square feet and larger.*
Seasoned Wood Floor Refinishers
Years of wear and tear can be tough on your floors, but you don't always have to opt for all new flooring when yours starts to show signs of disrepair. Hardwood floor refinishing, when completed by a professional, can restore your floors to their former glory. If you're looking for top-notch wood floor refinishing in the New Orleans area, Nola Floors, LLC, is your best bet. Our floor refinishers have more than 20 years of experience with sanding floors to rely on, and we'll put all of our expertise to work for you. When you work with us, you can look forward to getting beautiful, long-lasting hardwood floors.
Hardwood Floor Repair
At Nola Floors, LLC, we specialize in hardwood floor repair or patching. If you have broken or missing planks in your home or commercial space, don't hesitate to contact our team for expert wood floor repair. We'll take the time to carefully assess the condition of your floors and provide you with the exact wood floor repair services you need. Whether you're looking for unfinished or prefinished flooring, we have you covered. To learn more about your options for hardwood floor repair or refinishing services, pick up the phone and call Nola Floors, LLC, right away! 
*Minimum 350 square feet in the New Orleans area; minimum 500 square feet in surrounding areas.