Looking to upgrade your home with a brand new flooring system that's durable, easy to maintain and looks stunningly beautiful? Look no further than laminate flooring! And if you're in the New Orleans area, there's only one name you need to know – Nola Floors, LLC.
With over 20 years of experience serving homeowners throughout Louisiana, our team of experts has what it takes to deliver top-quality laminate floor installation services that will transform your space into a modern masterpiece. So why wait? Read on and discover how Nola Floors, LLC can help you achieve the perfect look for your home or business today!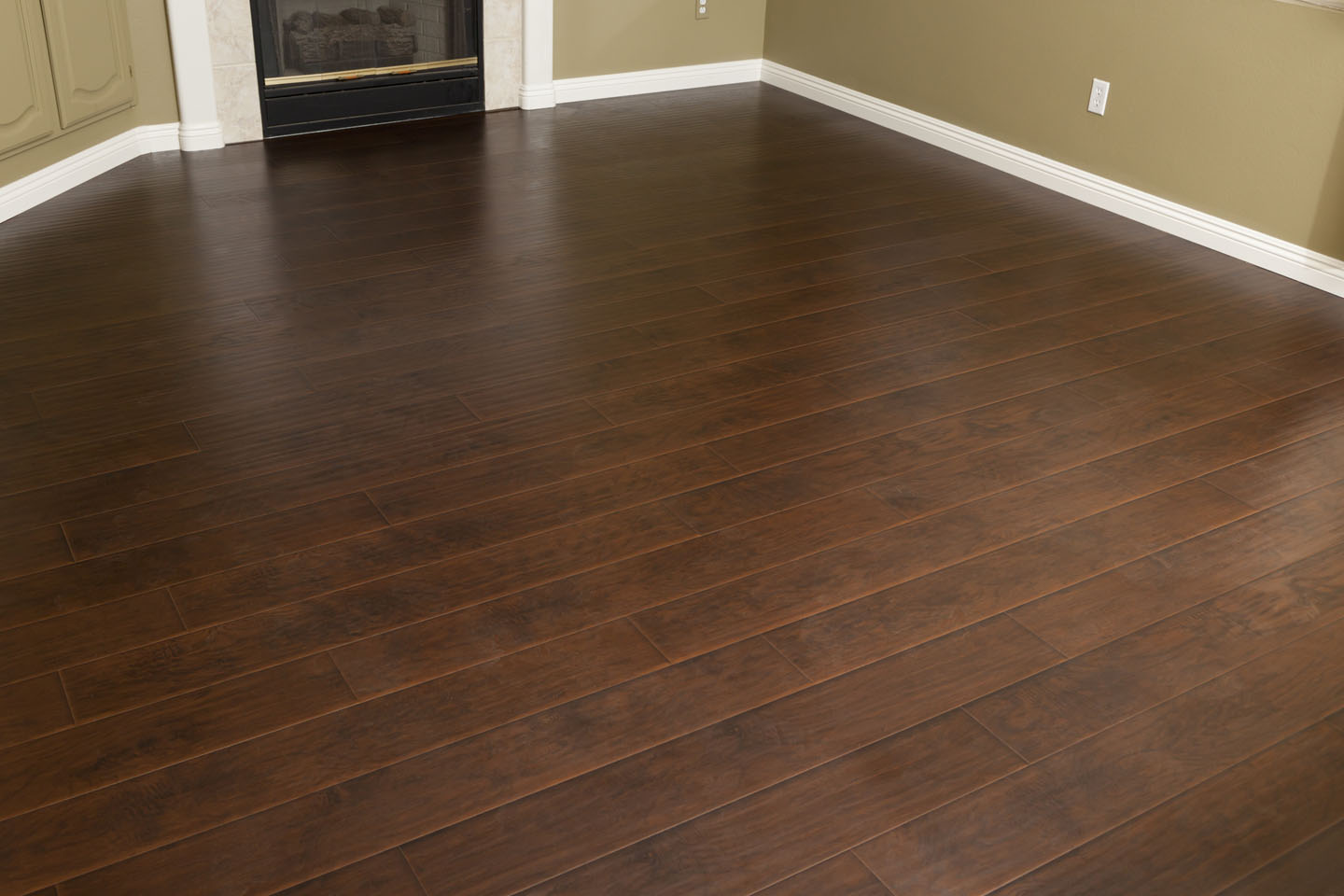 High-Quality Laminate Flooring Installation
If you are looking for an easy and affordable way to update the look of your home, laminate flooring is a great option. Laminate floors are available in a variety of colors and styles, so you can find the perfect look for your home. Installation is quick and easy, so you can enjoy your new floors in no time.
Nola Floors, LLC offers professional laminate floor installation in the New Orleans area. We have over 20 years of experience installing all types of laminate floors, so you can rest assured that your floors will be installed correctly. We also offer a variety of other flooring services, including hardwood flooring and tile flooring installation, so we can help you with all of your flooring needs.
Contact us today to schedule your consultation. We will come to your home to take measurements and discuss your flooring options. We will then provide you with an estimate for the cost of materials and labor. Once you have decided to move forward with the project, we will schedule a time for installation.
Installation typically takes one to two days, depending on the size of your project. We will start by removing your old flooring and preparing the surface for installation. Then, we will install your new laminate floors using a variety of techniques, depending on the type of flooring you have chosen. After the installation is complete, we will clean up any debris and haul away your old flooring.
You will be able to enjoy your new laminate floors as soon as we are finished with the installation process. Laminate flooring is a durable and versatile option that can mimic the look of hardwood, tile, or stone. It is also easy to clean and maintain, making it a popular choice for busy homes and businesses. Our team is dedicated to providing you with high-quality installation services that will meet your needs and exceed your expectations.
At Nola Floors, LLC, we take pride in our work and stand behind every installation we complete. If you encounter any issues with your new laminate flooring, we are here to help. Our team of professionals is available to provide ongoing maintenance and repair services to ensure that your floors continue to look and perform their best for years to come. Contact us today to learn more about our laminate flooring installation services and start transforming your space with beautiful, durable floors.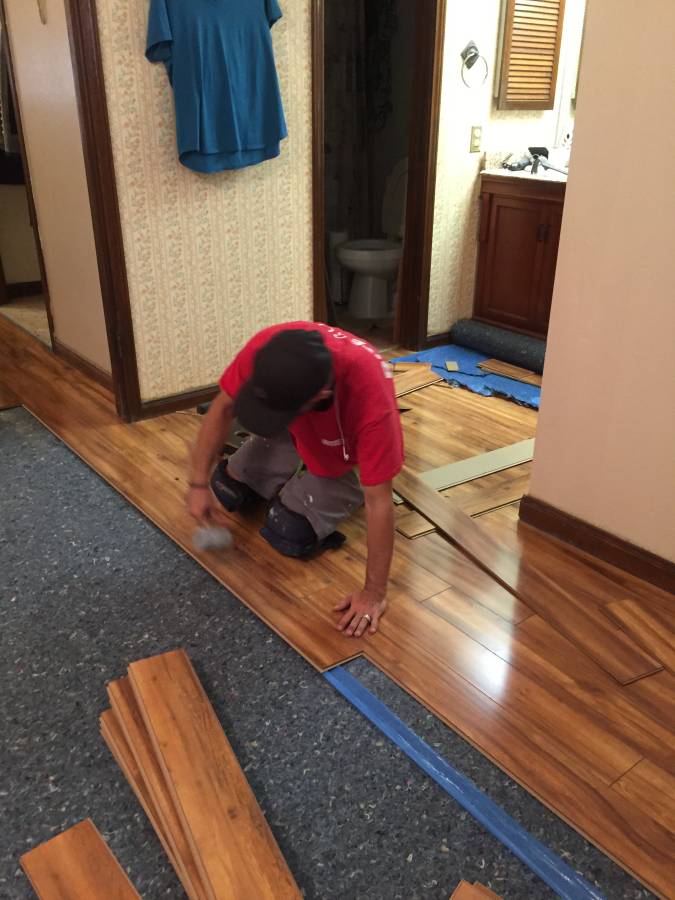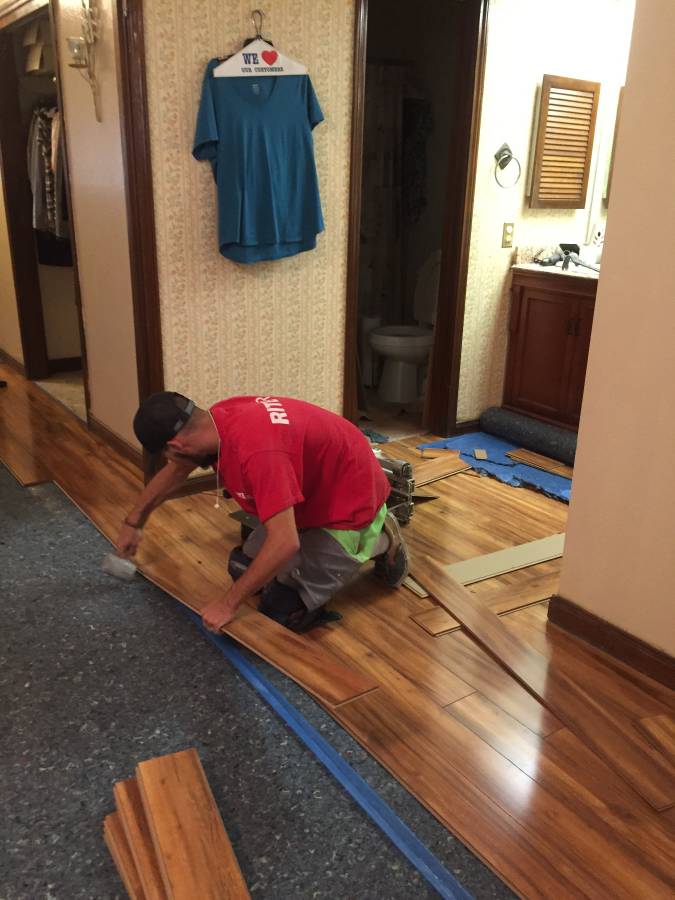 Upgrade Your Space with Nola Floors, LLC
Nola Floors, LLC has been providing high-quality laminate floor installation services in New Orleans, LA since 2016. Our experienced and knowledgeable team of professionals is able to provide you with a variety of options when it comes to your laminate flooring needs. By taking the time to listen to our customer's individual needs and budget requirements, we are able to tailor the best solution possible for their project. We take pride in being one of the most trusted names in the industry and look forward to helping you find the perfect laminate flooring option for your home or office.